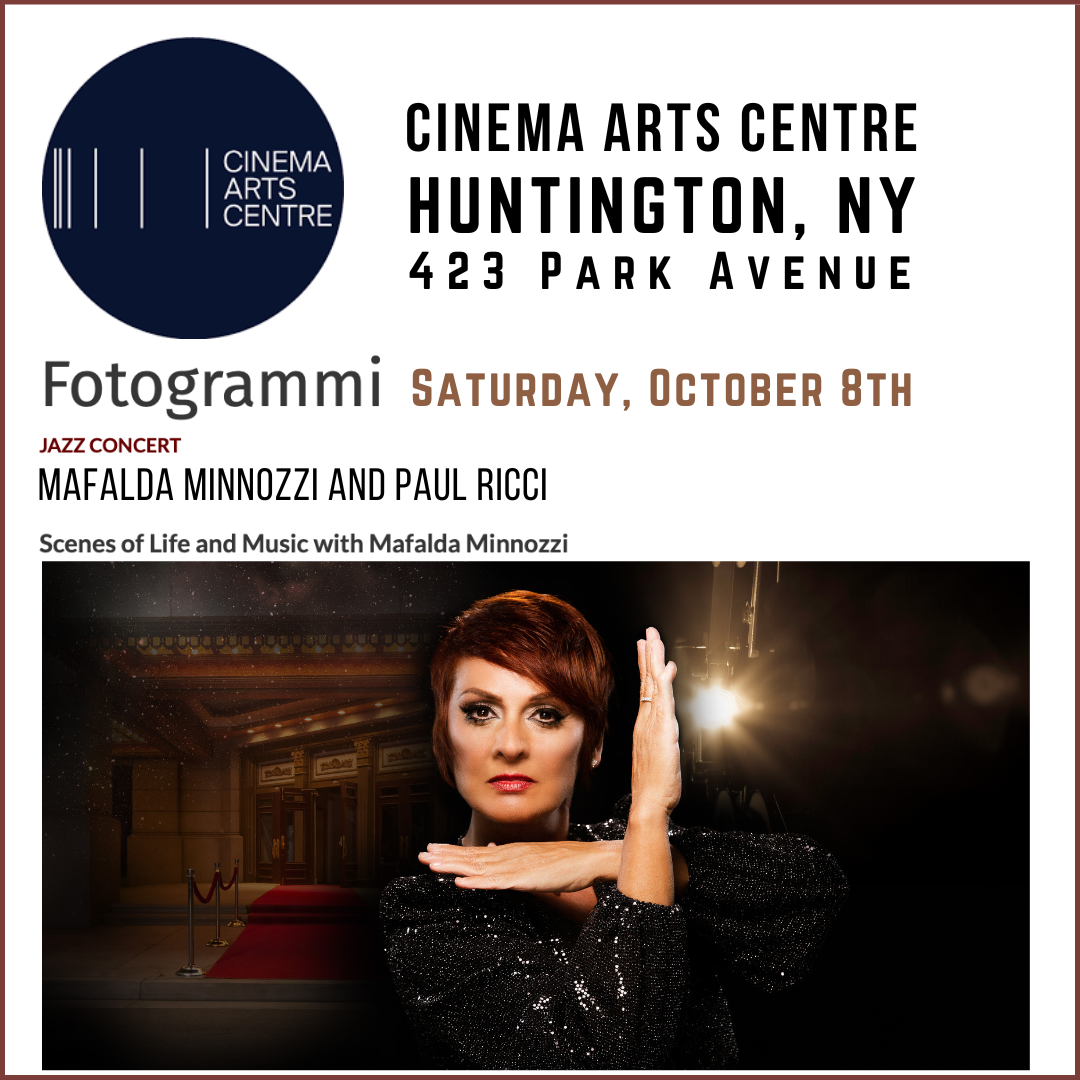 SPECIAL FILM SCREENING CONCERT – HUNTINGTON, NY – 🇺🇸

| | |
| --- | --- |
| | 07/10/2022 |
| | CINEMA ARTS CENTRE |
| | HUNTINGTON, NY |
| | Google Map |
where: "CINEMA ARTS CENTRE"
Saturday, October 8th
7:00 pm  $ 20
Address: 423 Park Avenue Huntington NY 11743
631.423.7610 / 631.423.FILM
[email protected]
Join us for a special performance by Mafalda Minnozzi and Paul Ricci for the screening of "The Chisels Are Calling"
About this event
Mafalda Minnozzi and Paul Ricci's long association with master archtop luthier John Monteleone includes a gala performance at the opening of the 2011 "Guitar Heroes" exposition at NY's MET Museum, so it was only natural for John to extend an invitation to them while they were on tour in Italy, to perform a classic Italian song at Cremona's Museum of the Violin for the biographical film that will make a special screening at the prestigious   "Cinema Arts Centre" in Huntington, NY.
There will also be a live Q and A with John Monteleone and the film's director Trevor Laurence.
The film also features Mark Knopfler, Ben Harper, Anthony Wilson, Julian Lage, Frank Vignola and others.
www.mafaldaminnozzi.com
www.youtube.com/mafaldaminnozzi
www.youtube.com/empathiajazzduo
Mafalda Minnozzi – vocals
Paul Ricci – guitar