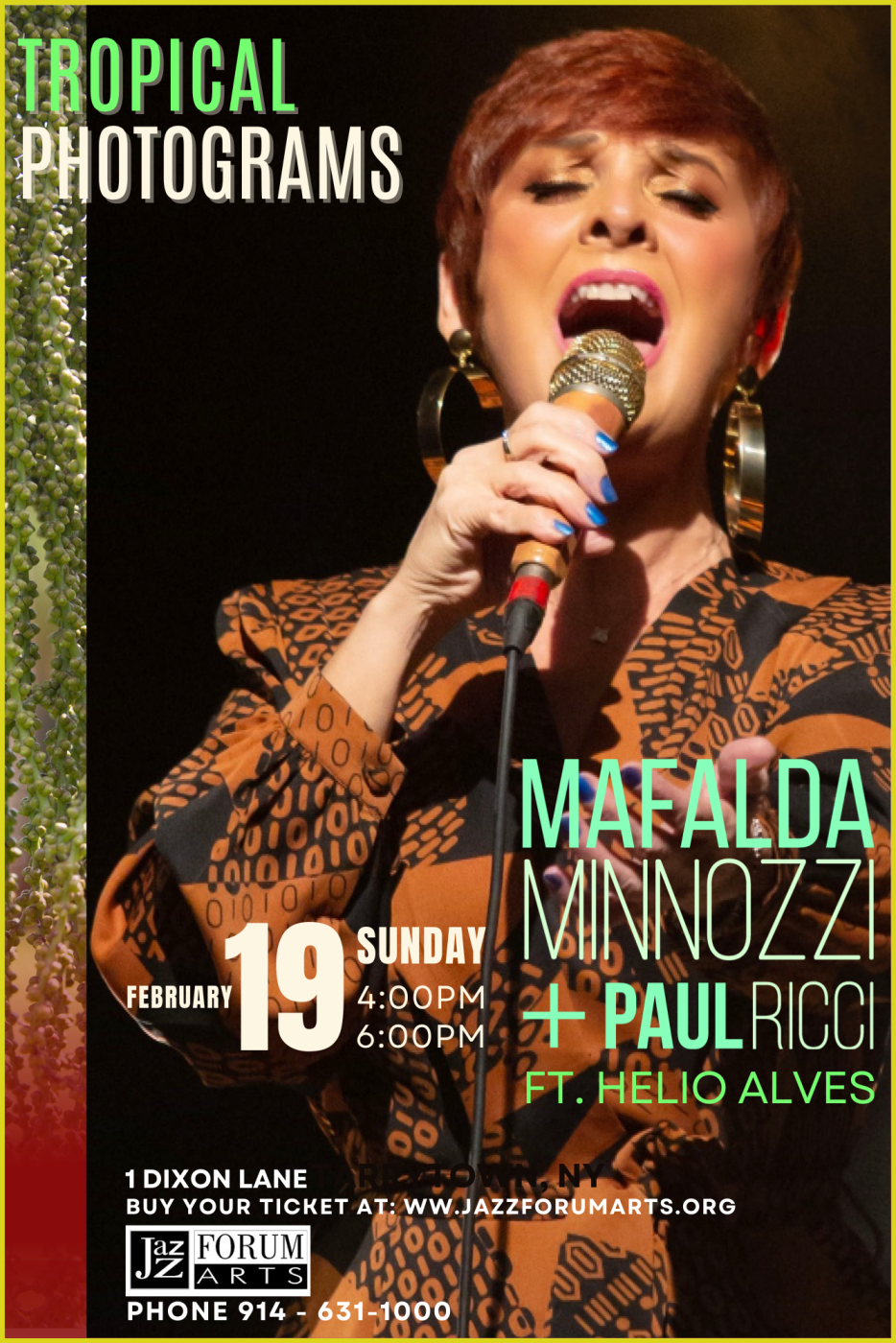 TROPICAL PHOTOGRAMS in TARRYTOWN, NY

| | |
| --- | --- |
| | 19/02/2023 |
| | JAZZ FORUM ARTS |
| | TARRYTOWN, NY | USA |
| | Google Map |
Mafalda Minnozzi
TROPICAL PHOTOGRAMS
featuring Mafalda Minnozzi on vocals, Paul Ricci on guitars and Helio Alves on piano!
Join us for "TROPICAL PHOTOGRAMS": Scenes from Life and Music 
A singer of international stature, Mafalda Minnozzi has performed over 1,000 concerts on three continents, recorded 18 CDs and produced two DVDs in a remarkable 35-year career.
With collaborators guitarist Paul Ricci and pianist Helio Alves, she'll review scenes and songs from her life through the composers who have accompanied and inspired her. As in a movie, frame after frame, she presents an intimate soundtrack that seduces the audience into becoming co-stars for the evening.
______________________________________________________________________________
Sun, February 19, 4 PM
$15 – $20 + $1.92 – $2.11 fee
Sun, February 19, 6 PM
$15 – $20 + $1.92 – $2.11 fee
ADDRESS: 1 Dixon Lane,Tarrytown, NY
📞 (914) 631-1000
You are buying tickets that are not refundable or exchangeable.
Please review our additional purchase policies.
There is a $10 minimum in food or drink per person.